Lord of the Rings LCG
Marathon Challenge
– for beginners and experts –
There are 100 special challenges. Can you beat them all? All players have to collectively try to finish as many challenges as possible during the weekend together. If the players together finish enough quests they unlock special promos for everyone who finished at least one quest. The more quests get completed the better. This is a team efort! And this event runs all weekend. Prices are awarded on Sunday.
Event Coordinator: Simon
Middle-earth CCG
Arda Competition
– for beginners and experts –
There will be seven variants of Arda available: Hero, Minion, DC, German, Drinking, Mission. Those players who played (and won) the most Arda matches will get special prizes at the end of the weekend.
Event Coordinator: TBD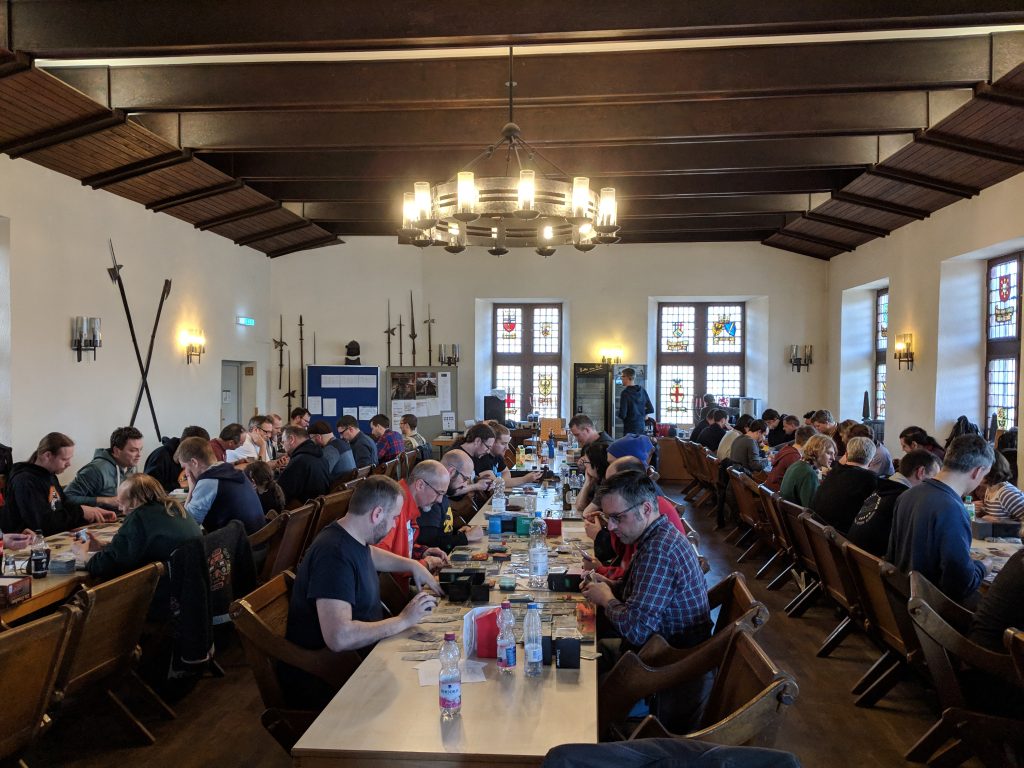 Special Tournaments and Events:
Some special events or tournaments have a maximum number of participants. But we rarely reach the limits (mostly only for Sealed Events). Therefore we do not have a pre-registration, but there will be a registration lists at the castle in the main hall. Please put your name on the list after you arrive at the castle. (Lord of of the Rings plyers only: Please do bring the necessary quests needed for the events you want to participate in.)
Participation in special events is optional. You can also just play games with old and new friends at the castle.
You can find the full schedule here.