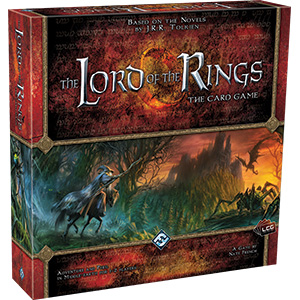 THIS IS NOT THE FINAL SCHEDULE! JUST A COPY FROM LAST YEAR SO YOU CAN GET AN IDEA.
Some Events might have a maximum number of participants. If you want to be sure to get in, please preregister by writing a mail to Dominik (dominik@nerdmeetsyou.de). You can also register for events on site at the castle.
Find out how many registration slots for each event are still left in the forum.
Friday
Time
Special Events I
Special Events II
Open Play Sessions
14.00 - 14.15
Saying Hello / Announcements
Saying Hello / Announcements
Saying Hello / Announcements
14.15 - 18.30
Getting Started: Demo Games and Deckbuilding Tipps
– for beginners –
(Core Set decks will be provided)
Get a more indepth explanation of the rules. Or learn how to built decks. If you want to take part in any of the special events, but are unsure how this works or what deck to play, this event is for you. Also if you are new with the game or at the Lure of Middle-earth event, we will help you to find a team or get started.
←Take a look here→

Marathon Challenge
– for beginners and experts –
If you are not participating in a specific event, just play the quests you like with old and new friends. Report all your games to win additional prices and promos at the end. This challange runs all weekend. (A variety of promo, custom or fellowship scenarios are available.)
18.00 - 19.00
Dinner
Dinner
Dinner
19.00 - open end
Drinking Game
Quest: choose your own
– for beginners and experts –
One Drink to Rule Them All: Play a special variant of the game, where you can help your fellow players in their fight against Sauron by drinking alcoholic beverages. Players choose they own adventure - picking especially hard ones or a Nightmare version is recommended. Pick up custom drinking game only cards for participating. Only for players 16 and older. Full rules in English and German.
Classic Fellowship
Quest: The Siege of Anuminas
Epic Multiplayer Mode
– for beginners and experts –
Play an Epic Multiplayer Mode with up to twelve players. This year we will be playing the old Fellowship Event from 2016: The Siege of Anuminas. More information about the scenario can be found here. The original promos from 2015 will not be available, but there will be other epic prizes.
Marathon Challenge continues

Saturday
Time
Special Events I
Special Events II
Open Play Sessions
Until 9.30
Breakfast
Breakfast
Breakfast
9.30
Announcements
Announcements
Announcements
9.30 - 12.30
Fellowship Event 2017
Quest: Assault on Dol Guldur
Epic Multiplayer Mode
– for beginners and experts –
Up to twelve players participate in the same game and try storm Dol Guldur together. Be a little flexible about your hero choices. Quests will be provided. Win special Fellowship promos and treasures! More information about the scenario here. (This event will be continued after lunch with a second playthrough. You have to choose which run you want to participate when registering)
←Take a look here→

Marathon Challenge
– for beginners and experts –
If you are not participating in a specific event, just play the quests you like with old and new friends. Report all your games to win additional prices and promos at the end. This challange runs all weekend. (A variety of promo, custom or fellowship scenarios are available.)
12.30 - 14.00
Lunch
Lunch
Lunch
14.00 - 18.00
Fellowship Event continues with a second group of players
(Please choose when registering if you want to play before or after lunch)
The Ultimate Mini Saga Event
– for experts –
Nine players join forces to live through the saga of Lord of the Rings ins just three quick games. You have to built a deck with one of the nine fellowship at its center. Get a special promo for participating. The full rules can be found here. (Pre-registration is required for this event. This event continues after Lunch)

Marathon Challenge continues

18.00 - 19.30
Dinner
Dinner
Dinner
19.30 - open end
Nightmare Survival Mode
Quest: Shadow and Flame (from the Dwarrowdelf Cycle)
– for experts –
All players fight in teams of two against the same Nightmare Quest – and will probably loose. Try to survive the longest or win in the fewest turns to win special prices and promos. (The scenario will be Shadow and Flame, so bring your best strategies.)
The Ultimate Mini Saga Event continues with the same players as before lunch.
Marathon Challenge continues

Sunday
Time
Special Events
Open Play Sessions
Until 9.15
Breakfast
Breakfast
Until 9.15
Clearing the room
Clearing the room
9.30
Announcements
Announcements
9.45 - 12.30
The Free Races of Middle-earth
Quest: The Battle of the Five Armies (from On the Doorstep)
– for beginners and experts –
Each player of a team must choose a Trait. Each Trait may be chosen only once per team. All the Heroes and Allies in a player's deck must have the chosen Trait. Get special promos and prices for representing your race or folk. Additional special rules apply, see all of the details here. Defend the honor of your favorite tribe and win special prizes!
Marathon Challenge
– for beginners and experts –
If you are not participating in a specific event, just play the quests you like with old and new friends. Report all your games to win additional prices and promos at the end. This challange runs all weekend. (A variety of promo, custom or fellowship scenarios are available.)
12.30 - 14.00
Lunch
Lunch
15.30 - 16.00
Prize Ceremony & Farewell

Prize Ceremony & Farewell